Dual Occupancy
Tips, advice and benefits on tackling a dual occupancy development.
Mark Bryson - Monday, June 04, 2018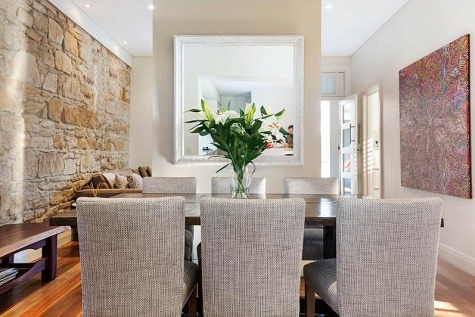 Dual occupancies often leave smaller areas that need to be designed to suit the space.
Here is a great example of a feature stone wall and a central fire place that divides the room into a dining space and living zone.